November 2015: Tips, eNews & More!

It's hard to believe that fall is almost over and winter is coming. While there's a bit more time before the snow hits, you shouldn't forget to bundle up to avoid getting caught off guard by the sudden change in temperature. The last thing you want is to get sick during the last few weeks of fall fun!

Here are some tips to help you transition to the colder months:

Wear layers - an easy way to stay warm is to layer your clothing . You can easily put on or take off a sweater or a cardigan to adjust to temperature changes when you step out or inside.

Clear your radiators / Change your filters - Make sure there isn't furniture blocking your radiators or vents and preventing warm air from circulating around the house. Placing a piece of tin foil behind a radiator can also help with heat dissipating through the wall by reflecting heat back into the room. Adjust your vents for the cold weather because hot air rises while cold air falls.

Drink warm beverages - the cold gives us the excuse to indulge in delicious drinks like warm apple cider and hot chocolate - but not too much sugar! For those with sensitive teeth, give your beverage a minute to cool before taking your first sip. You'll thank us later!

Make use of your kitchen - what better way to escape the cold then trying new recipes or your fall favourites? It's a great time to whip up a hearty stew or chili! It's also fun to get your kids involved in the preparation process. See below for a delicious recipe for a cold day.


Use it or lose it!

Is it time for a cleaning or to have your dental work completed?

If your dental benefits are based on the calendar year, your maximums may not roll over into the New Year. If you don't use them, they go to waste, so make sure to come into the office!

Call us today or request an appointment and we will find a time that fits your schedule.

Keep Smiling,

Dr. Milligan and the High Park Dental Team

---
Dr. Milligan Supports Movember

Dr. Milligan will be participating in Movember again this year. If you wish to support him, please check out the Movember website!

Movember is a global charity that raises funds and awareness for men's health.
---
The Time of Giving!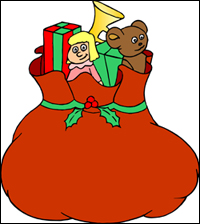 We love giving people happy smiles, especially those in need! We are accepting new unwrapped toys for the CHUM Christmas Wish up until December 19th at 2PM.

The CHUM Christmas Wish program has become one of the largest distributors of toys to children in need in the Greater Toronto Area.

ALSO, we have the food bank box available all year round, but why not bring your own non-perishable canned foods to help feed the hungry this Christmas. Please contact the office if you would like to donate any toys or non-perishable canned foods.

Please note that our office will be closed for Christmas holidays from December 17th until January 5th, 2015.
---
Try Mouthwash with Essential Oils!
Have you heard of biofilm?

Biofilm is a gooey substance that can form on any surface containing water and is exposed to bacteria. You can find biofilm on surfaces like sinks, countertops, cutting boards and yes, even inside your own mouth - Yuck! Biofilm on your teeth can lead to tooth decay and periodontal disease so it is important to take the necessary preventative measures.

Luckily we can prevent biofilm from forming by practicing good oral care including the use of mouthwash. Mouthwash is a great way to leave your mouth feeling nice and clean while also combating cavities and gum disease. It can also help prevent plaque from building up on your teeth and gums. Plaque is a type of yellowish biofilm that can form on the surface of your teeth and negatively affect your oral health.

What type of mouthwash is best for you?

A mouthwash with antibacterial ingredients can help but it is important to choose the right one for you. A fluoride mouthwash can help prevent cavities while one that is alcohol-based or containing chlorhexidine can help prevent gum disease

Mouthwash with Essential Oils

Why not try making your own mouthwash! A homemade mouthwash with essential oils is a good alternative since you can control the amount of alcohol that is used in the formula. Natural ingredients like peppermint, cinnamon, and clove are also good for you and can be used to serve different purposes, like combating bad breath and even healing cold sores.

Click here to find out about the benefits of mouthwash with essential oils.
---
Additional Hours Available
Dr. Melissa Milligan will provide restorative and hygiene appointments every other Saturday from 8am to 1pm.

Remember, you can request an appointment at any time by visiting our appointment request page.
---
Dips for Friends

If you are entertaining friends and family, chances are you were considering serving chips and dip. While many dips are quick and easy, they are also loaded with fats, salt, sugar and preservatives. Undoubtedly, people will eat too much and complain about tummy aches. Is this any way to treat a friend?

Why not surprise your guests with something delicious and secretly nutritious? Here are three dips that will leave your friends talking, and while they may have seconds, they will be left with energy rather than guilt.


Click here for the full recipe!